This article is about the 16th-century poet. For the 19th-century poet who wrote as "Arthur Brooke", see
John Chalk Claris
.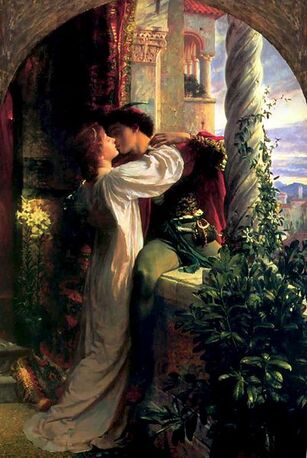 Arthur Brooke or Broke (died 1563?) was an English poet, whose poem Romeus and Juliet served as the plot source of a play by William Shakespeare.[1]
Brooke, a translator, was the author of The Tragicall Historye of Romeus and Juliett, from which Shakespeare probably took the story of his Romeo and Juliet.[2] [1]
Little is known of Brooke's life.[1] He was admitted as a member of Inner Temple on 18 December 1561 under the sponsorship of Thomas Sackville and Thomas Norton.[3] Romeus and Juliet is his only known poem.[1]
The only other fact known regarding Brooke is his death:[2] He died in a shipwreck while travelling to Newhaven East Sussex, on or before 1563.[1] In 1563 was published An Agreement of sundry places of Scripture seeming in shew to Iarre, seruing in stead of commentaryes, not only for these but others lyke. Translated out of French and nowe fyrst publyshed by Arthure Broke. The printer, Lucas Harrison, states in his address to the reader at the beginning of the book that Broke was out of the country while it was passing through the press; but on the last page some verses headed 'Thomas Broke the younger to the reader' state that Broke had recently perished at sea. Among George Turberville's Epitaphes, and other poems (1567) is an epitaph "On the death of Maister Arthur Brooke, drownde in passing to New Haven." Turberville writes very pathetically of Broke's sudden death, and praises very highly his tale of
⁠
Julyet and her mate;
For there he shewde his cunning passing well,
When he the tale to English did translate.
Turberville describes Broke as a young man, and notes that he was crossing the seas to serve abroad in the English army.
[4]
The Tragicall Historye of Romeus and Juliet; written first in Italian by Bandell, and nowe in English by Ar. Br. is a narrative poem, published as per its colophon, "Imprinted at London in Flete Strete within Temble barre at the signe of the hand and starre of Richard Tottill, the XIX. day of Nouember An. do. 1562." The book was entered in the Stationers' Register late in 1562 as The Tragicall History of the Romeus and Juliett with sonettes The volume is mainly of interest as the source whence Shakespeare drew the plot of his tragedy of Romeo and Juliet.[5]
The poem is written throughout in rhymed verse of alternate lines of 12 and 14 syllables (poulter's measure. Broke did not (as the title-page states) translate directly from the Italian of Bandello, but from the Histoires Tragiques extraictes des Œuvres de Bandel (Paris, 1559), by Pierre Boaistuau surnamed Launay and François de Belle-Forest,[5] also published in London by Tottill.[6]
In the address to the reader Broke shows himself a staunch protestant, and deplores the introduction into the story of "dronken gossyppes and superstitious friers (the naturally fitte instrumentes of unchastitie)." He also notices that the tale had already been acted on the stage with great applause.[5]
Though indirectly translated, through a French version, from the Italian of Bandello, Brooke's Romeus and Juliet is so much altered and amplified as almost to rank as an original work.[2] Broke does not adhere very closely to his French original: he develops the character of the Nurse and alters the concluding scene in many important points, in all of which he is followed by Shakespeare.[5] As the poem contains many scenes which are not known to exist elsewhere, but which were adopted by Shakespeare in Romeo and Juliet, there is no reasonable doubt that it may be regarded as the main source of the play.[7]
There are some differences between poem and play. Shakespeare's Romeo and Juliet covers just 4 days whereas Brooke's poem takes place over many months, meaning that Shakespeare's version is more intense than Brooke's. The poem's ending differs significantly from Shakespeare's play — the nurse is banished and the apothecary is hanged for their involvement in the deception, while Friar Lawrence leaves Verona to end his days in a hermitage.[6]
The popularity of Brooke's undertaking is proved not only by Shakespeare's literal adoption of its story, but by two imitations of it, issued almost immediately after its initial publication: Bernard Garter's Tragical History of two English Lovers, 1565, and William Painter's "Romeus and Giuletta" in the Palace of Pleasure, 1566).[5]
Only 3 copies of the 1st edition of Broke's translation are now known to be extant: in the Malone collection at the Bodleian, a 2nd in Mr. Huth's library, and the third — an imperfect copy—among Capell's books at Trinity College, Cambridge.[5] According to the Stationers' Register, Tottell obtained a license to reprint the work in 1582, but no edition of that date has been seen. Ralph Robinson reissued the original edition in 1587, and added to the title the words: "Contayning in it a rare example of true constancie, with the subtill counsells and practises of an old fryer and their ill event."[4]
Modern reprints are numerous. Edmond Malone issued it (without the prefatory notices) in his Supplement to Shakespeare, 1780, and struck off 12 separate copies for private distribution. It reappeared in the Shakespeare variorum edition of 1821; in J.P. Collier's School of Shakespeare, 1843; in W.C. Hazlitt's School of Shakespeare, 1874; and in the New Shakspere Society's Originals and Analogues, pt. i. (1875), edited by P. A. Daniel.[4]
Recognition
Edit
The poem was performed in 1975 in the city of Chatham in Ontario, Canada.[6]
Publications
Edit

Except where noted, bibliographical information courtesy WorldCat.[8]
References
Edit
 Lee, Sidney (1886) "Broke, Arthur" in Stephen, Leslie Dictionary of National Biography 6 London: Smith, Elder, pp. 385=386

 

. Wikisource, Web, Mar. 3, 2020.
↑ 1.0 1.1 1.2 1.3 1.4 Arthur Brooke biography, The Tragicall History of Romeus and Juliet, Canadian Adaptations of Shakespeare Project. Web, May 11, 2016.
↑ 2.0 2.1 2.2 John William Cousin, "Brooke, Arthur," A Short Biographical Dictionary of English Literature, 1910, 46. Web, Dec. 18, 2017.
↑ Nelson, Alan (2010). Records of Early English Drama: Inns of Court Volume 2. D.S. Brewer. p. 735.

 

↑ 6.0 6.1 6.2 The Tragical History of Romeus and Juliet, Wikipedia, February 18, 2020, Wikimedia. Web, Mar. 3, 2020.
↑ Broke, Arthur, Encyclopædia Britannica 1911. 4, 628. Wikisource, Mar. 3, 2020.
↑ Search results = ti:Romeus and Juliet, WorldCat, OCLC Online Computer Library Center Inc. Web, May 11, 2016.
External links
Edit
Books
About

This article incorporates text from a publication now in the public domain, the Dictionary of National Biography (edited by Leslie Stephen). London: Smith, Elder, 1885-1900. Original article is at: Broke, Arthur
This is a signed article by User:George Dance. It may be edited for spelling errors or typos, but not for substantive content except by its author. If you have created a user name and verified your identity, provided you have set forth your credentials on your user page, you can add comments to the bottom of this article as peer review.
Community content is available under
CC-BY-SA
unless otherwise noted.