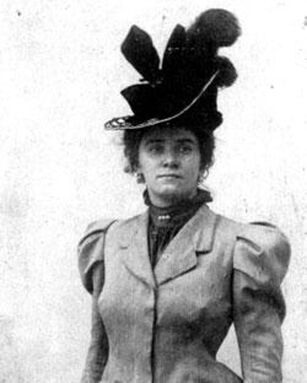 Beatrice Hastings
Born
Emily Alice Haigh
27 January 1879
Hackney, London
Died
30 October 1943
Worthing, West Sussex
Pen name
Beatrice Tina, D. Triformis, Alice Morning, Robert á Field, and others
Occupation
writer and critic
Nationality
English
Period
early 20th century

---
Beatrice Hastings was the pen name of Emily Alice Haigh (27 January 1879 - 30 October 1943) an English poet, prose writer, and literary critic.
Much of her work was published in The New Age under a variety of pseudonyms, and she lived with the editor, A.R. Orage, for a time before the outbreak of the First World War. Bisexual, she was a friend and lover of Katherine Mansfield, whose work was 1st published in The New Age. Another of her lovers was Wyndham Lewis.[1]
Hastings was born in London and raised in South Africa.
Adult life
Edit
Just before the war, she moved to Paris[2] and became a figure in bohemian circles due to her friendship with Max Jacob. She shared an apartment in Montparnasse with Amedeo Modigliani and posed for him as well.
Another friend was adventure novelist Charles Beadle, with whom she had several things in common. He grew up in Hackney, spent time in South Africa (participating in the Boer War as a member of the British South African Police), and published several novels about bohemian life in Paris. When Beadle came to America, from Paris, in November 1916, he listed Hastings as his nearest friend in Paris.
Towards the end of her life she felt excluded from the literary recognition she felt her due, and blamed Orage, whom she accused of conspiring to keep her out of literary circles in Britain; she published a pamphlet, The Old New Age, bitterly criticising him in 1936.
In 1943, probably suffering from cancer, she killed herself with gas from a domestic cooker.
Publications
Edit
References
Edit
External links
Edit
Books
Community content is available under
CC-BY-SA
unless otherwise noted.