Charles Potts (born August 28, 1943) is an American poet
Raised in rural Mackay, Idaho, Potts attended Idaho State University in Pocatello, Idaho. He left in the mid 1960s and travelled to Seattle, Mexico, and ultimately the location where he rose to literary prominence: the counter-cultural hotbed of Berkeley, California.[1]
In Berkeley, Potts founded Litmus literary magazine and the Litmus publishing company, which published his friend Charles Bukowski's book "Poems written before jumping out of an 8 story window".[2]
Potts gives an account of his time as a revolutionary hippie in the Berkeley poetry scene, and of a psychotic breakdown he suffered there, in his 2-part memoir Valga Krusa.[3]
In the 1980s Potts moved to Walla Walla, Washington where he later founded The Temple bookstore, Tsunami publishing, and The Temple Literary Magazine.[4][5]
A projectivist poet, Potts was mentored by Edward Dorn.[6][7]
Recognition
Edit
In 1994, Potts was awarded the Distinguished Professional Achievement Award by the Alumni Association and the College of Arts and Sciences of Idaho State University.
Publications
Edit
Blues From Thurston County. La Grande, OR: Grande Ronde Press, 1966.
Burning Snake. Portland, OR: Presna De Lagar, 1967.
Little Lord Shiva, Noh Directions, Berkeley, CA: Noh Directions, 1969

also published as Little Lord Shiva: The Berkeley poems, 1968. Northampton, MA: Glass Eye Books, 1999.

The Litmus Papers. Milwaukee, WI: Gunrunner Press, 1969.
Blue up the Nile. Madison, WI: Quixote, 1972.
The Golden Calf. Salt Lake City, UT: Litmus, 1975.
The Opium Must Go Thru (illustrated by Robert McNeally). Salt Lake City, UT: Litmus, 1976.
Charlie Kiot. Salt Lake City, UT: Folk Frog Press, 1976.
Rocky Mountain Man (selected poems). New York: The Smith, 1978.
A Rite to the Body, Ghost Dance Press, East Lansing, Michigan, 1989.
Loading Las Vegas. Walla Walla, WA: Current, 1991.
The Dictatorship of the Environment. Milwaukee, WI: Druid Books, 1991.
100 Years in Idaho. Walla Walla, WA: Tsunami, 1996.
Lost River Mountain. Yakima, WA: Blue Begonia Press, 1999.
Fascist Haikus. Pocatello, ID: Acid Press, 1999.
Nature Lovers. Bainbridge Island, WA: Pleasure Boat Studio, 2000.
Angio Gram., Sebastopol, CA: D Press, 2000.
Slash and Burn (with Robert McNeally). Yakima, WA: Blue Begonia Press, 2001.
Prophet / Profit (with Chris Bodor). Beacon, NY: Poetnoise, 2001.
Across the North Pacific. College Station, TX: Slough Press, 2002.
Lucintite TM. Oneonta, NY: Butcher Shop Press, 2002.
Compostrella / Starfield. Nashville, TN: Time Barn Books, 2004.
Kiot: Selected early poems, 1963-1977. Yakima, WA: Blue Begonia Press, 2005.
Non-fiction
Edit
Valga Krusa. Salt Lake City, UT: Litmus, 1977; (2 volumes), Cleveland Heights, OH: Green Panda Press, 2007.
How the South Finally Won the Civil War Walla Walla, WA: Tsunami, 1995.
The Trancemigraçion of Menzu. San Francisco: Empty Elevator Shaft Press, 1973.
Waiting in Blood. Salt Lake City, UT: Rainbow Resin Press, 1973.
Anthologized
Edit
Do You Want to be in Our Zoo Too? Pocatello, ID: Zoo Press, 1966.
The Anthology, (of poems read at first COSMEP conference). Berkeley, CA: 1969
Trubador Anthology. Salt Lake City, UT: Rainbow Resin / Folk Frog Presses, 1972.
The Living Underground. Troy, NY: Whitston Press, 1972.
Hellcoal Annual 3. Providence, RI: Hellcoal, Brown University, 1973.
The Far Side of the Storm. Los Cerillos, NM: San Marcos, 1975.
The Smith / 17. New York: The Smith, 1975
The Face of Poetry. Arlington, VA: Gallimaufry Press, 1977.
A Critical (Ninth) Assembling (Precisely: 6789) (edited by Richard Kostelanetz). New York: 1979
Gargoyle Fiction '84. Washington, D.C.: Paycock Press, 1984.
Idaho's Poetry, AcCentennial anthology. Moscow, ID: University of Idaho, 1988.
Cafe Solo. Atascadero, CA: Solo Press, 1988.
Image, Seattle Arts Commission, Seattle, Washington, 1991
Writer's Northwest Handbook, 4th Edition, Media Weavers, Beaverton, Oregon, 1991
Men of our Time, University of Georgia Press, Athens, Georgia, 1992
The Proceedings (of the 3rd Walla Walla Poetry Party), Walla Walla, Washington, 1992
Maverick Western Verse, Peregrine Smith, Layton, Utah, 1994
The Living Underground: Prose, Whitston Publishing Company, Troy, New York, 1999
Portland Lights, Nine Lights Press, Portland, Oregon, 1999
Will Work for Peace, Zeropanik Press, Middletown, New York, 1999
40 Years of American Poetry, Church Press, Providence, Rhode Island, 1999
Vox Populi, Eleventh Hour Productions, Seattle Poetry Festival, 2000
Poetnoise 2000, Poetnoise, Beacon, New York, 2001
Poet's Book-Shelf, The Barnwood Press, Selma, Indiana, 2005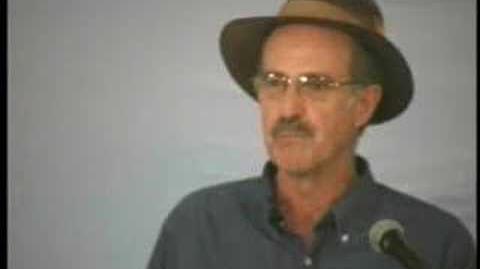 Except where noted, bibliographical information courtesy the Poets' Encyclopedia.[8]
References
Edit
Potts' collected works, letters, and publishing materials were placed in the archives of Utah State University's Merrill-Cazier Library in Logan, Utah, in 2011.[9]
External links
Edit
Poems
Books
About
Community content is available under
CC-BY-SA
unless otherwise noted.