Che Elias (born 1980) is an American poet and novelist.[1]
Elias was born in Glendale, West Virginia, and raised in the surrounding Ohio River Valley area.[2] He now lives in Pittsburgh, Pennsylvania. He moved to Pittsburgh to attend Pittsburgh Filmmakers. He has since remained in the area, supplementing his writing income by working as a camera operator for Stroon Vision. He is also on staff as an acquisitions editor at Six Gallery Press.[3]
Elias is an experimental novelist whose published works began with the trilogy Rockets Construe Vala (2001), Juliet..., Remember (2002) and The Pagan Ellipsis (2004).[3]
His latest works are The Terror of Loch Ness (2007) and West Virginia (both illustrated by Michael Hafftka).[3]
Elias also released a collection of poetry titled 'Meddles Into Preclusion' (2003). After 2004's The Pagan Ellipsis, he did not release another book until Death Poems (2006), a book of poetry that was the 1st part of another trilogy, the 2 other parts being The Abacus (2007) and Wheeling (2007).[3]
Influences
Edit
Elias has cited Thomas Pynchon, William Gaddis, William H. Gass, and Micheal S. Begnal as his main literary influences. Elias was also heavily influenced by the films of Alejandro Jodorowsky, and the life and work of occultist and artist Marjorie Cameron.[3]
Publications
Edit
Rockets Construe Vala. Victoria, BC: Trafford, 2001.
Juliet, Remember. Geneva, OH: Six Gallery Press, 2002. ISBN 0-9703840-7-6
The Pagan Ellipsis. Pittsburgh, PA: Six Gallery Press, 2004. ISBN 0-9746033-8-4
The Terror of Loch Ness (illustrated by Michael Hafftka). Pittsburgh, PA: Six Gallery Press, 2007. ISBN 0-9782962-0-6
West Virginia (illustrated by Michael Hafftka). Pittsburgh, PA: Six Gallery Press, 2008. ISBN 978-0-9782962-9-2
Collected editions
Edit

Except where noted, bibliographical information courtesy WorldCat.[4]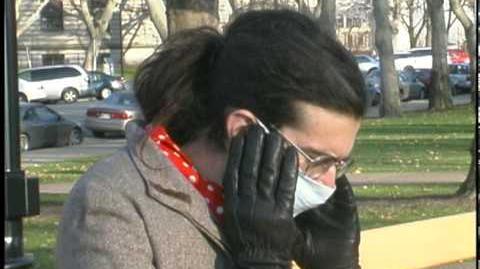 References
Edit
External links
Edit
Poems
Audio / video
Books
About
This is a signed article by User:George Dance. It may be edited for spelling errors or typos, but not for substantive content except by its author. If you have created a user name and verified your identity, provided you have set forth your credentials on your user page, you can add comments to the bottom of this article as peer review.
Community content is available under
CC-BY-SA
unless otherwise noted.