David Alton Manicom (born 1960) is a Canadian poet, novelist, and diplomat.
Manicom was born and raised in Ingersoll, Ontario.
He attended the University of Toronto and McGill University in Montreal.
Married with 3 children, he lives in Ottawa, Ontario with his wife and youngest child. He has also lived in Aylmer (Quebec), Moscow, Islamabad, Beijing, Geneva, and New Delhi.
He has contributed to numerous publications, including Rubicon, AWOL, Words Apart and Quarry.
Manicom's collection The Burning Eaves (2003) was a finalist for the 2004 Governor General's Award for English language poetry.
Sense of Season. Victoria, BC: Porcepic, 1988.
Theology of Swallows. Lantzville, BC: Oolichan, 1991.
The Older Graces. Lantzville, BC: Oolichan, 1997.
The Burning Eaves: Poems. Lantzville, BC: Oolichan, 2003.
Desert Rose, Butterfly Storm. (Lantzville, B.C.: Oolichan, 2009.
The School at Chartres. Lantzville, BC: Oolichan, 2005.
Anna's Shadow. Montreal: Vehicule (Esplanade), 2008.
Ice in Dark Water. Montreal: Vehicule, 1997.
Words Apart: Heaney and Simmons. Dublin: Graph, 1987.
Progeny of Ghosts: Travels in Russia and the old empire. Lantzville, BC: Oolichan, 1998.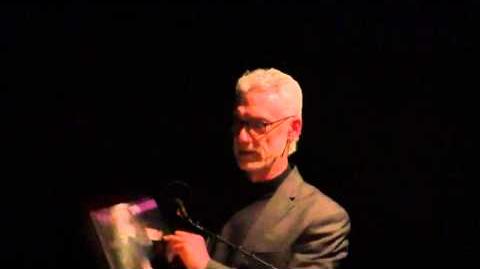 Except where noted, bibliographical information courtesy WorldCat.[1]
Audio / video
Books
About
Community content is available under
CC-BY-SA
unless otherwise noted.