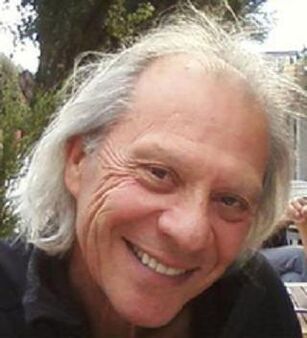 Emanuel di Pasquale (born 1943) is an American poet and translator.
Di Pasquale was born in Sicily in 1943. He came to the United States as a teenager in 1957.[1] He earned a Bachelor of Arts in 1965 from Adelphi University,[2] and an M.A. in 1966 from New York University.[1]
From 1966 to 1968 di Pasquale taught English at Elizabeth City State University, North Carolina. Since 1968 he has taught English (children's literature and creative writing) at Middlesex County College in Edison, New Jersey.[2]
His poetry was published in the 1994 anthology An Introduction to Poetry (edited by X.J. Kennedy and Dana Gioia),[1] and in The New York Times, American Poetry Review, New York Quarterly, and Sewanee Review.[3]
He lives in East Brunswick, New Jersey.[3]
Recognition
Edit
He won the Bordighera Poetry Prize in 1998 for his translation of Joe Salerno's Song of the Tulip Tree,[1] and the Raiziss/de Palchi Fellowship in 2002 from the Academy of American Poets for his translation of Silvio Ramat's poetry.[2]
Publications
Edit
Genesis: Poems. Brockport, NY: BOA Editions, 1989; Edison, NJ: Jostro, 1997.
The Silver Lake Love Poems. West Lafayette, IN: Bordighera Press / Purdue University, 2000.
Escapes the Night. Stony Brook, NY: Gradiva, 2001.
Writing Anew: New and selected poems. New York : Bordighera Press, 2007.
Siciliana: Bilingual poems (illustrated by Rocco Cafiso). New York : Bordighera Press, 2009.
Harvest: Poems. New York : Bordighera Press, 2011.
Lovelines: Poems. New York : Bordighera Press, 2013.
Self-Portrait: Poems New York: NYQ Books, 2014.
A Prayer. Toronto, Buffalo, NY, & Lancaster, UK: Guernica Editions, 2017.
In Truth. New York: NYQ Books, 2017.
Cartwheel to the Moon: My Sicilian childhood: Poems (illustrated by Marianne Carus & Kathryn Dyble). Chicado, IL: Cricket Books, 2003.
Translated
Edit
Joe Salerno, Song of the Tulip Tree. West Lafayette, IN: Bordighera Press, 1999.
Silvio Ramat, Sharing a Trip: Selected poems. Boca Raton, FL:Bordighera Press, 2001.
Palisades, Parkways, and Pinelands: An anthology of contemporary New Jersey poets (edited with Gregg G. Brown). Cliffwood, NJ: Blast Press, 2015.

Except where noted, bibliographical information courtesy WorldCat.[4]
References
Edit
External links
Edit
Community content is available under
CC-BY-SA
unless otherwise noted.