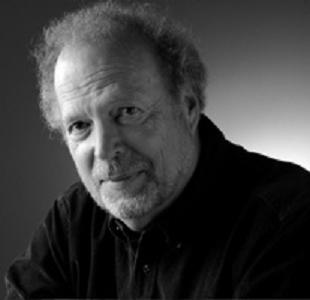 Joseph Stroud (born 1943) is an American poet and academic.[1]
Stroud was born in Glendale, California.[2]
He was educated at the University of San Francisco, California State University at Los Angeles, and San Francisco State University.[3]
He has published 5 collections of poetry, including Of This World: New and selected poems (Copper Canyon Press, 2008).[4]
He is retired from teaching at Cabrillo College.[3] He divides his time between his home in Santa Cruz, California, and a cabin in the Sierra Nevada.[2]
Varied in subject and form, Stroud's poems include 6-line lyrics, narrative prose poems, odes, homages, sustained contemplations, suites, and brief epigrammatic offerings. However it is substance, whatever form it takes, that interests him.[5] His poetry articulates a voyage through places and times and voices, often sifting through the details of daily life, searching for miracles ("Inside the pear there's a paradise we will never know, our only hint the sweetness of its taste." - Comice, Below Cold Mountain).
Recognition
Edit
Stroud's work earned a Pushcart Prize in 2000 and has been featured on Garrison Keillor's Writer's Almanac. He was also a finalist for the Northern California Book Critics Award in 2005, and in 2006 was selected for a Witter Bynner Fellowship in poetry from the Library of Congress.[6]
Publications
Edit
Limited editions
Edit
Unzen. Berkeley, CA: Tangram, 2001.
Burning the Years. Berkeley, CA: Tangram, 2002.
Ukiyo-e: Snapshots of the floating world. Berkeley, CA: Tangram, 2007.
Night Psalms. Berkeley, CA: Tangram, 2009.
Kingdom Come. Berkeley, CA: Tangram, 2011.
Translated
Edit

Except where noted, bibliographical informtion courtesy WorldCat.[8]
References
Edit
External links
Edit
Poems
Audio / video
Books
About
Community content is available under
CC-BY-SA
unless otherwise noted.