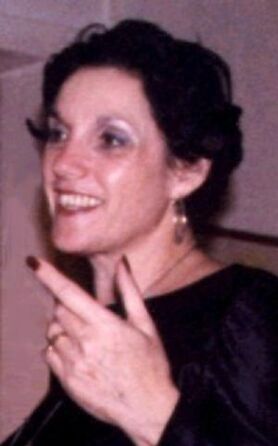 Karen Alkalay-Gut (born 29 March 1945) is an award-winning Israeli poet, academic, and editor who writes in English.
Born in London on the last night of the Blitz buzz bombs, Alkalay-Gut moved with her parents and brother Joseph Rosenstein to Rochester, New York in 1948. She graduated from the University of Rochester, with a BA with honors, and a MA in English literature in 1967. From 1967-70 she taught at the State University of New York at Geneseo before returning to complete her doctorate. In 1972 she moved to Israel, and began teaching at the Ben Gurion University of the Negev (1972-6). In 1977 she moved to Tel Aviv University, where she continues to teach.[1]
In 1980 her first collection, Making Love: Poems appeared with the aid and editorial assistance of poet David Avidan, and she has published over twenty books since. Her poetry has also appeared in Hebrew, French, Arabic, Yiddish, Rumanian, Polish, Russian, German, Turkish, Persian and Italian.[2] Her concern with multimedia has brought about collaborations with fashion houses such as Comme il faut, as well as sculpture, graffiti, ceremonies. Her translations of Hebrew poetry have numbered in the hundreds.
As a critic, Alkalay-Gut is the author of a biography of Adelaide Crapseyaswell as numerous articles on Victorian and contemporary literature. She has participated in numerous anthologies, encyclopedias and edited volumes. She has also translated poetry and drama from Hebrew and other languages, including Yehuda Amichai, Raquel Chalfi, and Hanoch Levin. In 1980 Alkalay-Gut helped found the Israel Association of Writers in English, and has been the chair since 1995. She also serves as vice-chair of the Federation of Writers' Unions, and is an editor of the Jerusalem Review.
Publications
Edit
Making Love: Poems. Tel Aviv: Now, 1980.
Mechitza. Merrick, NY: Cross Cultural Communications, 1986.
Ignorant Armies. Tel Aviv: Tentative Press, 1992; Merrick, NY: Cross Cultural Communications, 1994.
Between Bombardments: Gulf War poems. Tel Aviv: Tentative Press, 1992.
Love Soup. Tel Aviv: Tentative Press, 1992.
Recipes: Love soup, and other poems. Tel Aviv: Golan, 1993.
Harmonies / Disharmonies. Ramat₋Gan, Israel: Etcetera Editions, 1994.
The Love of Clothes and Nakedness. Tel Aviv: Sivan, 1999.
High Maintenance. Campbell River, BC: Neamh Press, 2000.
In My Skin. Tel Aviv: Sivan, 2000.
So Far So Good: Poems. Tel Aviv: Sivan, 2004; Oxford, UK: Boulevard, 2004.
Layers: Poems. Tel Aviv: Simple Conundrum Press, 2012.
Non-fiction
Edit

Except where noted, bibliographical information courtesy WorldCat.[3]
Audio / video
Edit
Discography
Edit
The Paranormal in Our Daily Lives. with Liz Magnes, 1999
Thin Lips." with Roy Yarkoni and Yishai Sommer, Pookh, 2004.
Panic Ensemble". Earsay Records, 2008.
A Different Story," Nandisc, 2012.
References
Edit
↑ Elizabeth Willse, WVFC Poetry Friday: Karen Alkalay-Gut, Surrounded by Books, May 29, 2009. Web, Aug. 22, 2015.
↑ Search results = au:Karen Alkalay-Gut, WorldCat, OCLC Online Computer Library Center Inc. Web, Apr. 18, 2014.
External links
Edit
Poems
Audio / video
About
Community content is available under
CC-BY-SA
unless otherwise noted.