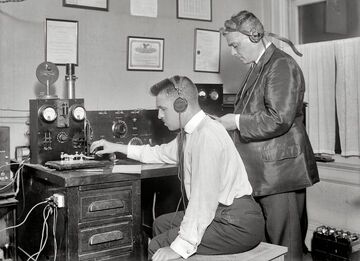 Kendall Banning (1879-1944) was an American poet and magazine editor.[1]
Banning was a World War I veteran, the author of over a dozen books (including books on Annapolis and West Point), and an editor of Cosmopolitan, Popular Radio, and Hearst Magazine.[1]
During the 1929 debate on revising the tariff legislation that allowed United States customs inspectors to ban and seize imported books they deemed "obscene", Banning reprinted his 1926 Censored Mother Goose Rhymes – the traditional rhymes with words blacked out to suggest obscenity, which he dedicated to "the censors of America" – and had it distributed to members of Congress.[1] Gertrude Stein owned a copy of the 1929 edition.[2]
A 1913 New York Times review said of Banning that "no other poet in America at the moment has such a gift of pure melody."[1]
Publications
Edit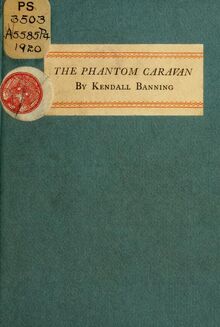 Non-fiction
Edit

Except where noted, bibliographical information courtesy WorldCat.[3]
References
Edit
↑ 1.0 1.1 1.2 1.3 1.4 Censored Mother Goose Rhymes (1929) by Kendall Banning, Austin Kleon, Tumblr, December 3, 2011. Web, May 22, 2015.
↑ Ulla E. Dydo, Gertrude Stein: The language that rises, 1923-1934 (Evanston, IL: Northwestern University Press, 2003), 428, note 33. Google Books, Web, May 22, 2015.
↑ Search results = au:Kendall Banning, WorldCat, OCLC Online Computer Library Center Inc. Web, May 22, 2015.
External links
Edit
About
Community content is available under
CC-BY-SA
unless otherwise noted.