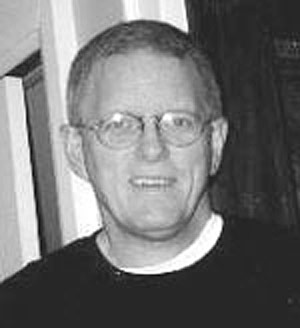 Michael Boughn (born 1946) is an American-Canadian poet, essayist, story writer, and children's author.
Boughn was born and raised in Riverside, California.[1]
He left the United States to come to Canada in 1966, as a draft evader, because of his opposition to the Vietnam War.[1] He enrolled in Simon Fraser University and studied under Robin Blaser, who introduced him to the poetry of William Blake, Ezra Pound, H.D., William Carlos Williams, Charles Olson, and others.[2]
The U.S. government dropped all charges against him in 1978. He returned to California in 1980, working in a metal stamping factory and then enrolling at the University of California Santa Cruz, where he earned a B.A. in 1983.[1]
He moved to Buffalo, New York, in 1983, and enrolled as a graduate student at the State University of New York at Buffalo, where he studied under poets John Clarke and Robert Creeley.[1] After earning his Ph.D. in 1986, he edited the literary magazine intent with Clarke.[2] He produced the 1st descriptive bibliography of poet H.D., published in 1993.[1]
He married Elizabeth Brown in 1991, and moved back to Canada in 1992. He became a Canadian citizen in 2001.[2] His debut collection of poetry was published in 1995.[1]
He lives in Toronto with his wife and their 2 children, Amelia and Sam, and teaches at the University of Toronto.[1]
The Project for Innovative Poetry calls his poetry "cosmological and agitational, seeking in the dislocations of syntactical delirium unlimited possibilities for further experiences of meaning."[1]
Recognition
Edit
PIP Gertrude Stein Award for Innovative Poetry: 2005
Friggin Prize: 2009
Short list, Governor-General's Award for Poetry: 2011.[3]
Publications
Edit
Iterations of the Diagonal. Buffalo, N.Y.: Shuffaloff, 1995.
A Little Post-apocalyptic Suite for RC; with Thanks for the Rhino. Toronto: fiftyuhthees edition, 1996.
Nine Blue Moments for Robin. Buffalo, NY: BlazeVox, 2011.
Dislocation Flutter. Amman, Jordan: Oasii Press, 1998.
One's own Mind. Canton, NY: Glover Publishing, 1999.
Dislocations in Crystal. Toronto: Coach House Books, 2003.
22 Skidoo / SubTractions. Toronto: Book Thug, 2009.
Cosmographia: A post-lucretian faux micro-epic. Toronto: Book Thug, 2010.
Nine Blue Moments for Robin. Buffalo, NY: BlazeVox, 2011.
City, Book One: Singular Assumptions. Toronto: Book Thug, 2014.
City: A poem at the end of the world. New York: Spuyten Duyvil, 2016.
Short fiction
Edit
Narthex, and other stories. Toronto: Book Thug, 2011.
Non-fiction
Edit
H.D.: A bibliography, 1905-1990. Charlottesville, VA: University Press of Virginia, for the Bibliographical Society of the University of Virginia, 1993.
Three Lectures and a Postscript. Toronto: Shuffaloff/Eternal Network Joint, 2010.
Into the World of the Dead. Annick Press, 2006.[4]
Harvey Brown, In the Branches of the Upper World: Selections from the journals. Austin, TX: Skanky Possum, 2002.[4]
Great Canadian Poems for the Aged: Volume I. Toronto: Book Thug, 2010.
Robert Duncan, The H.D. Book (edited with Victor Coleman). Berkeley, CA: University of California Press, 2011; Berkeley, CA, & London: University of California Press, 2012.
Resist Much, Obey Little: Inaugural poems to the resistance. Dispatches Editions, 2017.

Except where noted, bibliographical information courtesy WorldCat.[5]
Audio / video
Edit
Michael Boughn Reads from Cosmographia (CD). Magdalena: Michael Boughn / Vox Audio, 2009.[5]
References
Edit
External links
Edit
Poems
Audio / video
Books
About
This is a signed article by User:George Dance. It may be edited for spelling errors or typos, but not for substantive content except by its author. If you have created a user name and verified your identity, provided you have set forth your credentials on your user page, you can add comments to the bottom of this article as peer review.
&nbsp
Community content is available under
CC-BY-SA
unless otherwise noted.