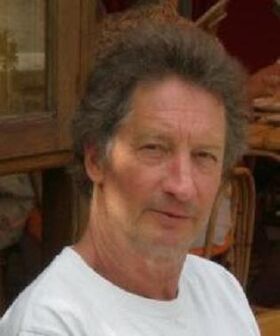 Michael C. Blumenthal (born March 8, 1949) is an American poet.[1]
Blumenthal was born in Vineland, New Jersey, and grew up in Manhattan, New York City. He received a B.A. in 1969 from the State University of New York at Binghampton, and a J.D. in 1974 from Cornell University Law School. He studied clinical psychology at Antioch University in 1985 and 1986..[1]
He became a lecturer in poetry at Harvard University, and ultimately the head of its creative writing program. From 1992 to 1996 he lived in Budapest, Hungary, working as a Fulbright lecturer.[2]
Recognition
Edit
Blumenthal's Dusty Angel won the 1999 Isabella Stewart Gardner Prize.[3]
His novel, Weinstock Among the Dying, won the Ribalow Prize for best work of Jewish fiction.[3]
Publications
Edit
Sympathetic Magic. Huntington, NY: Walter Mark Press, 1980.
Days We Would Rather Know. New York: Viking, 1984.
Laps. Amherst, MA: University of Massachusetts Press, 1984.
Against Romance. New York: Viking, 1987.
The Wages of Goodness. Columbia, MO: University of Missouri Press, 1992.
Dusty Angel. Rochester, NY: BOA Editions, 1999.
And. Rochester, NY: BOA Editions, 2009.
No Hurry: Poems, 2000-2012. Etruscan Press, 2012.[4]
Weinstock among the Dying. Cambridge, MA: Zoland Books, 1993.
Non-fiction
Edit
When History Enters the House: Essays from Central Europe. Port Angeles, WA: Pleasure Boat Studio, 1997.
All My Mothers and Fathers: A memoir. New York, NY: HarperCollins/Perennial, 2002.
Collected editions
Edit
Correcting the World: Selected poetry, prose, and essays of Michael Blumenthal. Legal Studies Forum, University of West Virginia Law School, 2007.
Translated
Edit
Péter Kántor, Unknown Places. New York: Pleasure Boat Studio, 2010.
To Woo and To Wed: Contemporary poets on love and marriage. New York: Poseidon Press, 1992.

Except where noted, bibliographical information courtesy the Poetry Foundation. [2]
References
Edit
External links
Edit
Poems
Books
About
This is a signed article by User:George Dance. It may be edited for spelling errors or typos, but not for substantive content except by its author. If you have created a user name and verified your identity, provided you have set forth your credentials on your user page, you can add comments to the bottom of this article as peer review.
Community content is available under
CC-BY-SA
unless otherwise noted.