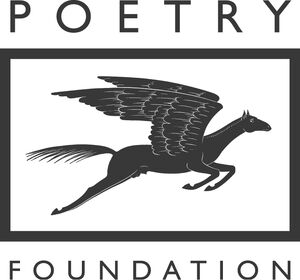 The Poetry Foundation is a Chicago-based American foundation created to promote poetry in the wider culture. It was formed from Poetry magazine, which it continues to publish, with a 2003 gift of $200 million from philanthropist Ruth Lilly.[1]
Overview
[
]
According to the Poetry Foundation's website, it is "committed to a vigorous presence for poetry in our culture. It exists to discover and celebrate the best poetry and to place it before the largest possible audience."[2] In partial furtherance of this object, the Foundation runs a blog called Harriet [2]. Poets who have blogged at Harriet on behalf of The Poetry Foundation include Ange Mlinko, Christian Bök, Stephen Burt, and Rigoberto Gonzalez [3].
The Poetry Foundation is a 501(c)(3) organization. Donations are tax-deductible.[2]
History
[
]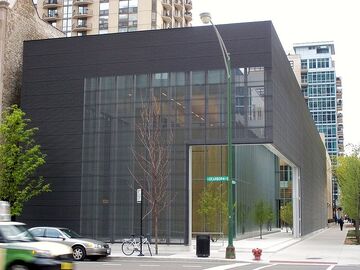 The Foundation succeeded the Modern Poetry Association, which was founded in 1941. The Poetry Foundation is one of the largest literary foundations in the world.[2]
In 2003, Poetry magazine received a grant from the estate of Ruth Lilly originally said to be worth over $100 million, but which grew to be about $200 million when it was given out. The grant added to her already substantial prior contributions.[3]
The magazine learned in 2001 that it would be getting the grant. Before announcing the gift, the magazine waited a year and reconfigured its governing board, which had been concerned with fund-raising. The foundation was created, and Joseph Parisi, who had been editor of the magazine for two decades, volunteered to head the new organization. Christian Wiman, a young critic and poet, succeeded to the editorship in 2003. Parisi resigned from the foundation after a few months.[3]
The new board used a recruiting agency to find John Barr, a rich executive and published poet, to head the foundation.[3]
Programs
[
]
Poetry Out Loud contest
[
]
The Poetry Out Loud recitation contest was created in 2006 by the Poetry Foundation and the National Endowment for the Arts to increase awareness of poetry through performance and competition. The contest gives out a $20,000 award to the first place winner, $10,000 for second place and $5,000 for third place. Participating schools also receive cash prizes.
See also
[
]
References
[
]
↑ Fisher, Daniel, "No Rhyme Or Reason",

Forbes

, 17 January 2011, p. 30.
↑ 2.0 2.1 2.2 [1] Web page titled "Foundation: About" at The Poetry Foundation Web site, accessed February 15, 2007
↑ 3.0 3.1 3.2 Goodyear, Dana, "The Moneyed Muse: What can two hundred million dollars do for poetry?", article, The New Yorker, February 19 and February 26 double issue, 2007
External links
[
]
Annual Letters to the Poetry Community
[
]