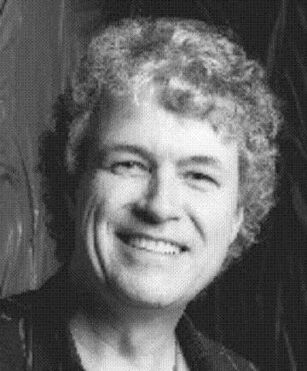 Rodney J. Anderson (born April 15, 1935) is a Canadian poet, musician, and chartered accountant.
Anderson was born in Toronto.
He graduated from the University of Toronto in 1956 with a Chemistry degree.
In 1959, he was designated a chartered accountant, and worked for 28 years with the firm of Clarkson, Gordon. He left in 1983 to write full-time.[1]
His poems have been published in the Antigonish Review, Contemporary Verse 2, Cross-Canada Writers' Magazine, DIS-EASE, Fiddlehead, Germination, Grain, Implosion, Matrix, Museletter, Poetry Canada Review, Poetry Toronto, Quarry Magazine, Toronto Life, Toronto Sun, Waves, and Zymergy, and in 3 anthologies: Garden Varieties, The Dry Wells of India, and More Garden Varieties.
He has written 2 opera librettos for the Canadian Opera Company: Dulcitius, performed by the COC ensemble in 1988; and a 3-act opera, Mario and the Magician (with music by Harry Somers), performed at the Elgin Theatre, Toronto, in 1992.
He lives in a century farmhouse in Cobourg, Ontario, with his wife, Merike Lugus. He is a member of the League of Canadian Poets.
Recognition
Edit
In 1988 he won in the poetry category in a competition by Cross-Canada Writers' Quarterly.[1]
Publications
Edit
Opera librettos
Edit
Dulcitius (Peter Paul Koprowski composer). 1988.
Mario and the musician: An opera drama in three acts (Harry Somers composer). 1992.
Non-fiction
Edit
Analytical Auditing: An outline of the flow chart approach to audits (with R.M. Skinner). Toronto: Pitman, 1966.
The Green Hills of Mono (with John E Marshall & Mrs. Ross McKenzie). Orangeville, ON: Township Council of Mono, 1974.
The External Audit. (2 volumes), Toronto: Pitman, 1977; Toronto & London: Pitman, 1984. Volume I: Concepts and techniques, Volume II: Organization and procedures
Dollar-Unit Sampling (with Donald A. Leslie & Albert D. Teitlebaum). Copp Clark, 1979; London: Pittman / San Francisco: Fearon Pittman, 1980.
R.J. Anderson & Donald A. Leslie, "Discussion of Considerations in Choosing Statistical Sampling Procedures in Auditing." Journal of Accounting Research, Vol. 13; Studies on Statistical Methodology in Auditing (1975), 53–64.
References
Edit
External links
Edit
Poems
Books
About
RodMer Arts, Rod Anderson & Merike Lugus Official website.
Community content is available under
CC-BY-SA
unless otherwise noted.