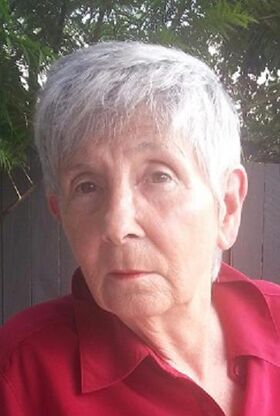 Stefanie Bennett (born 1945) is an Australian poet.
Bennett was born Stefanie Piper in Townsville, North Queensland, to Vicki Curro-Piper (an Australian of Sicilian descent) and Harold Piper, an American serviceman descended from the Paugussett tribe. At his invitation she visited her great uncle Chief Big Eagle, Aurelius Piper Senior, in April 2002 and celebrated her 57th birthday at the tribal reservation in Trumbull, Connecticut.[1]
Bennett followed her formal education with work in Townsville at her mother's hairdressing salons, then at United Packages.[1]
She left Townsville in 1968, and moved to Brisbane and then Sydney, where she was involved in the local poetry circles. She published her first collection in 1973. In 1974 she returned to Townsville, and founded a small press, Cochon Publishing.[2]
Australian Poetry Library: "Sometimes acerbic in tone, her poems reflect her strong commitment to social justice and environmental issues, and an interest in spirituality, with a special focus on her Native American links."[2]
Publications
Edit
Blackbirds of Superstition Brisbane, Qld: The Author, 1973.
Madam Blackboots (t Lucia, Qld: Makar Press, 1974.
Shade. Annandale, NSW: Khasmick Press, 1974.
Poems from the Paddy Wagon. (Townsville, Qld: Cochon, 1975.
Radio City 2 a.m. Townsville, Qld: Cochon, 1976.
The Medium: Poetry and Prose. Sydney: Khasmik Enterprises, 1976.
Tongues and Pinnacles. Townsville, Qld: Cochon, 1976.
[with Mal Andersen], Poets 1977: One + Two (with Mal Anderson). Kedron Park, Qld: North Brisbane College of Advanced Education, 1977.
The Tenth Lady. (ownsville, Qld: Cochon and White Tara Publications, 1977.
Midnight Tulips: poems. St Lucia, Qld: Cochon, 1985.
The Last Beacon: poems. [Maleny, Qld]: [Maleny District Community Publishers], 1989.
Three North Queensland Poets (with R.G. Hay and Anne Lloyd). [Townsville, Qld]: Foundation for Australian Literary Studies, James Cook University, 1990.
The Leaf, the Lion, the Lariat: poems. Maleny, Qld: Press Gang Collective, 1992.
Woman of Straw. Maleny, Qld: Cochon, 1996.
The Hermit in Translation. Maleny, Qld: Cochon, 1998.
Symphony for Heart and Stone. Maleny, Qld: Cochon Collective / Golden Hill, 2009.

Except where noted, bibliographical information courtesy the Australian Poetry Library.[2]
References
Edit
External links
Edit
Poems
This is a signed article by User:George Dance. It may be edited for spelling errors or typos, but not for substantive content except by its author. If you have created a user name and verified your identity, provided you have set forth your credentials on your user page, you can add comments to the bottom of this article as peer review.
Community content is available under
CC-BY-SA
unless otherwise noted.