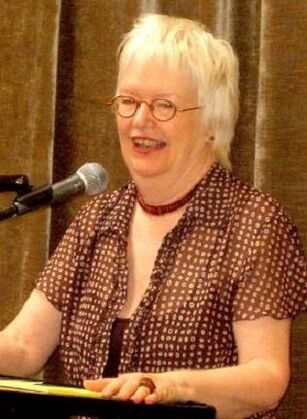 Susan Griffin (born January 26, 1943) is an American poet, essayist, and playwright.[1]
Griffin was born in Los Angeles, California, in 1943 and has resided in California since then.
Griffin calls herself an eco-feminist author. She describes her work as "draw[ing] connections between the destruction of nature, the diminishment of women and racism, and trac[ing] the causes of war to denial in both private and public life."[2]
Recognition
Edit
Griffin has received a MacArthur grant for Peace and International Cooperation, a National Endowment for the Arts Fellowship, and an Emmy Award for her play Voices.
Publications
Edit
Dear Sky. Berkeley, CA: Shameless Hussy Press, 1971.
Like the Iris of an Eye. New York: Harper, 1976.
Unremembered Country: Poems. Port Townsend, WA: Copper Canyon Press, 1987.
Bending Home: Selected & new poems, 1967-1998. Port Townsend, WA: Copper Canyon Press, 1998.
Voices (a play in poetry; first produced in San Francisco, 1974). Old Westbury, NY: Feminist Press, 1975.
Women: Feminist stories by new fiction authors (contributor). New York: Eakins, 1971.
Non-fiction
Edit
Le Viol. Canada: L'Etincelle, 1972.
Let Them Be Said. Mama Press, 1973.
Letters. Berkeley, CA: Twowindows Press, 1973.
The Sink. Berkeley, CA: Shameless Hussy Press, 1973.
Woman and Nature: The roaring inside her. New York: Harper, 1978.
Rape: The power of consciousness. New York: Harper, 1979.
Pornography and Silence: Culture's revolt against nature. New York: Harper, 1981.
Made from This Earth: Selections from her writing, 1967-82. Women's Press, 1982

published as Made from This Earth: An anthology of writings. Harper, 1983.

A Chorus of Stones: The private life of war. New York: [[Doubleday (publisher}Doubleday]], 1992.
The Eros of Everyday Life: Essays on ecology, gender and society. New York: Doubleday, 1995.
What Her Body Thought: A journey into the shadows. San Francisco, CA: Harper, 1999.
The Book of the Courtesans: A catalogue of their virtues. Broadway Books, 2001.
Wrestling with the Angel of Democracy: On being an American citizen. Trumpeter, 2008.

Except where noted, bibliographical information courtesy the Poetry Foundation.[1]
Audio / video
Edit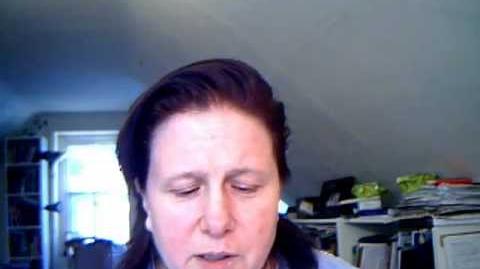 Susan Griffin (cassette). University of California Media Center 1974.
Adrienne Rich Reads from Susan Griffith's 'Women and Human Nature'. Los Angeles: Pacifica Radio Archive, 1978.
The Private Life of War (cassette). Berkeley, CA: New Medicine Tapes, 1993.
Except where noted, discographical information courtesy WorldCat.[3]
References
Edit
External links
Edit
Poems
Audio / video
Books
About
Community content is available under
CC-BY-SA
unless otherwise noted.