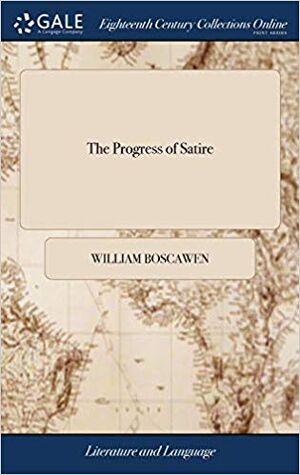 William Boscawen (28 August 1752 - 8 May 1811) was an English poet and translator.[1]
Boscawen was the younger son of Anne (Trevor) and Gen. George Boscawen. He was educated at Eton College, where he is said to have been a great favourite of Dr. Barnard. He became a gentleman-commoner of Exeter College, Oxford, matriculating in 1770.[1]
On settling in London he studied law under a Cornish lawyer, Mr. Justice Buller, about 1770, and then travelledt the western circuit. Boscawen published two or three law treatises, and was appointed a commissioner in bankruptcy. In 1785 he was made a commissioner of the Victualling Office.[1]
He was much attached to literary pursuits, and translated the Odes, Epodes, and Carmen Seculare of Horace, followed by the Satires, Epistles, and Art of Poetry. He was much indebted for his notes to Dr. Foster, of Eton. In 1792 he published a Treatise on Convictions on Penal Statutes, and in 1798, 1800, and 1801 some original poems and other works. He was also a contributor to the Gentleman's Magazine and to the British Critic.[1] He was a founder of the Literary Fund.[2]
By his wife, Charlotte Ibbetson, daughter of the Rev. Dr. Ibbetson, he had 5 daughters.[1]
He was of an affectionate and benevolent disposition, and the Literary Fund he considered almost as his own child, writing the annual verses for it till within 5 years of his death.[1]
He died of asthma, at Little Chelsea.[1]
Publications
Edit
The Progress of Satire: An essay in verse. London: J. Bell, 1798.
Supplement to 'The progress of satire': Containing remarks on the pursuer of literature's defence. London: J. Bell, 1799.
Poems. London: John Stockdale, 1801.
Non-fiction
Edit
A Treatise on Convictions on Penal Statutes. London: E. & R. Brooke, 1792; Dublin: James Moore & Henry Watts, 1792.
Claims of Literature: The origin, motives, objects, and transactions, of the Society for the Establishment of a Literary Fund (with David Miller). London: W. Miller, 1802.
Translated
Edit
Horace, The Odes, Epodes, and Carmen saeculare. London: John Stockdale, 1793.
Horace, The Satires, Epistles, and Art of poetry: Translated into English verse. London: John Stockdale, 1797.

Except where noted, bibliographical information courtesy WorldCat.[3]
References
Edit
 Tregellas, Walter Hawken (1886) "Boscawen, William" in Stephen, Leslie Dictionary of National Biography 5 London: Smith, Elder, p. 420

 

. Wikisource, Web, May 1, 2016.
↑ William Boscawen (1752-1811), English Poetry, 1579-1830, Center for Applied Technologies in the Humanities, Virgina Polytechnic Institute & State University. Web, May 1, 2016.
↑ Search results = au:William Boscawnen, WorldCat, OCLC Online Computer Library Center Inc. Web, May 1, 2016.
External links
Edit
Poems
Books
About

This article incorporates text from a publication now in the public domain, the Dictionary of National Biography (edited by Leslie Stephen). London: Smith, Elder, 1885-1900. Original article is at: "Boscawen, William"
Community content is available under
CC-BY-SA
unless otherwise noted.